In this post, you will learn how and why Deadheading a Rose Bush for More Blooms is very important to do. It is much easier than Pruning a Rose Bush in the Springtime. I prefer to do this process on a weekly basis to ensure my rose bushes continue to delight us with beautiful blooms throughout the summer.
But first, let's briefly talk about what deadheading a rose bush means. Deadheading means removing (trimming off) a dry, dead, and faded flower on a rose bush. Or a bloom that isn't looking as pretty anymore.
By pruning the faded blooms of a rose, the bush is prompted to speed up and produce a new bloom. Also, by doing this, you're making the rose bush clean and neat-looking.
Table of Contents
Supplies
Short handle Pruning Shears
Garden Gloves (optional)
What is the Job of the Rose Flower from the Plant's Perspective?
Flowers attract pollinators. When a flower gets pollinated, the bush gets a chemical signal for the plant to create seeds. If the faded or dry rose blooms are not trimmed off, the rose bush will slow down the production of new blooms and will put more energy into developing seeds for plant reproduction.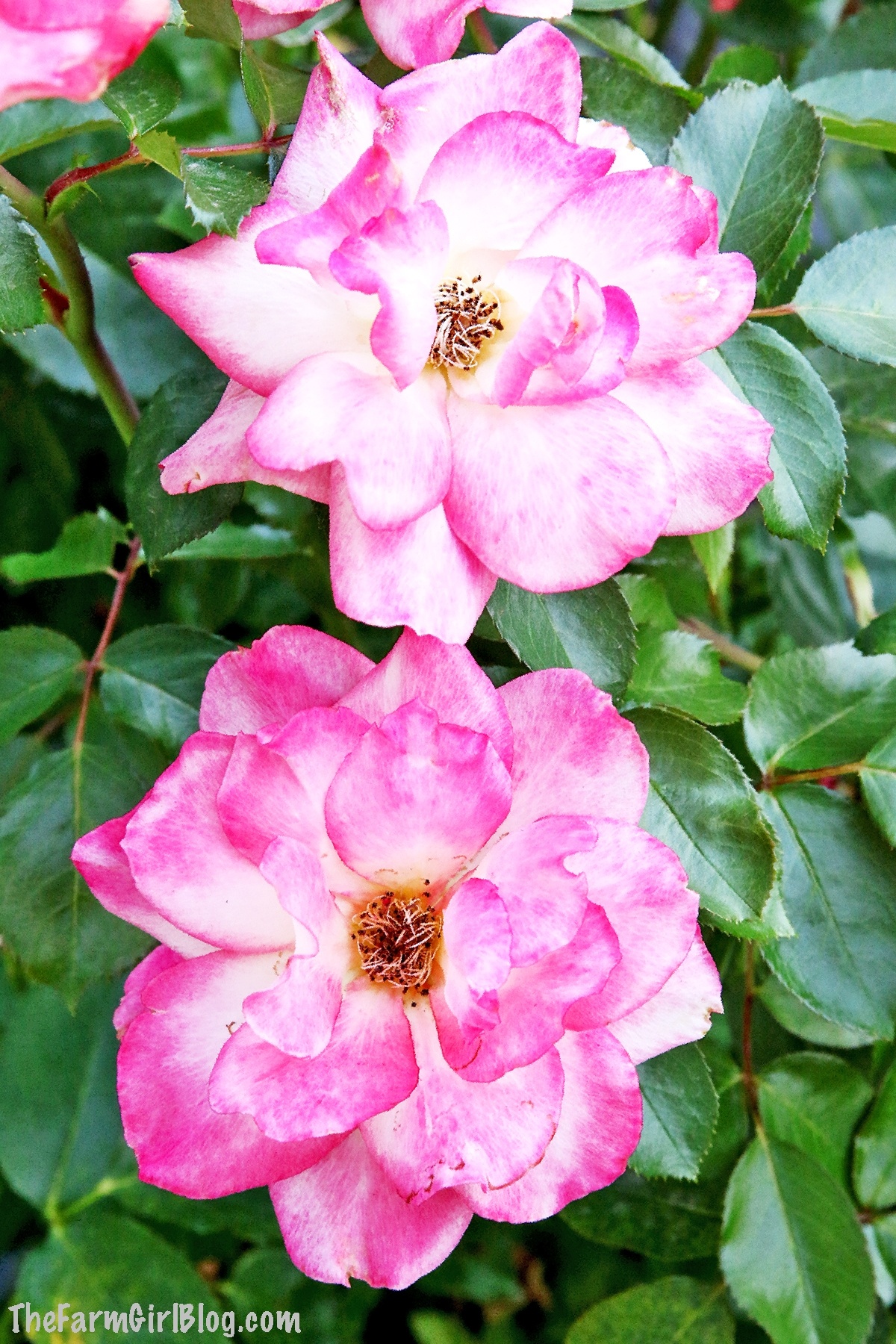 Why is Deadheadig Important?
Removing faded rose flowers prevents the bush from getting chemical signals sent by the developing seeds, which means the plant will instead grow a new rosebud resulting in new blooms.
The trimmed-off stem will never bloom again. The plant will grow new flower stalks in between where the previous flower was cut off and the growing leaves.
To speed up the process of new growing blooms, do not wait until rose blooms are dry to the point when petals start to fall off. Rather, as soon as the rose flower begins to fade, it's ready to perform the deadheading process.
How to Deadhead a Rose Bush
For the safety and health of the rose bush, you need to make sure that the pruning shears you are going to use are clean and sharp. Rusty or dirty shears may transfer disease to a rose bush.
One method to deadhead faded rose blooms is by the first 5-leaf junctions. Another method is the old way of deadheading by pinching off the head of the rose bloom.
I have been deadheading rose bushes for over ten years and find that it is not necessary to go down all the way to 5-leaf junctions especially if you have a small rose bush. And since I don't like the old method either (because it doesn't look pretty), I have my own little way of doing it.
My preference is to cut off the bloom to the first junction of a leaf and stalk, leaving approximately 3/16 of an inch above that junction. So that later, this will help support the new growth of a future bloom.
🎥 Video
Watch the video below on How to Deadheading a Rose Bush for More Blooms.
If you enjoyed this video, please Subscribe to my YouTube channel, and be sure to click the notification bell so you can be the first to know when a new video is released!